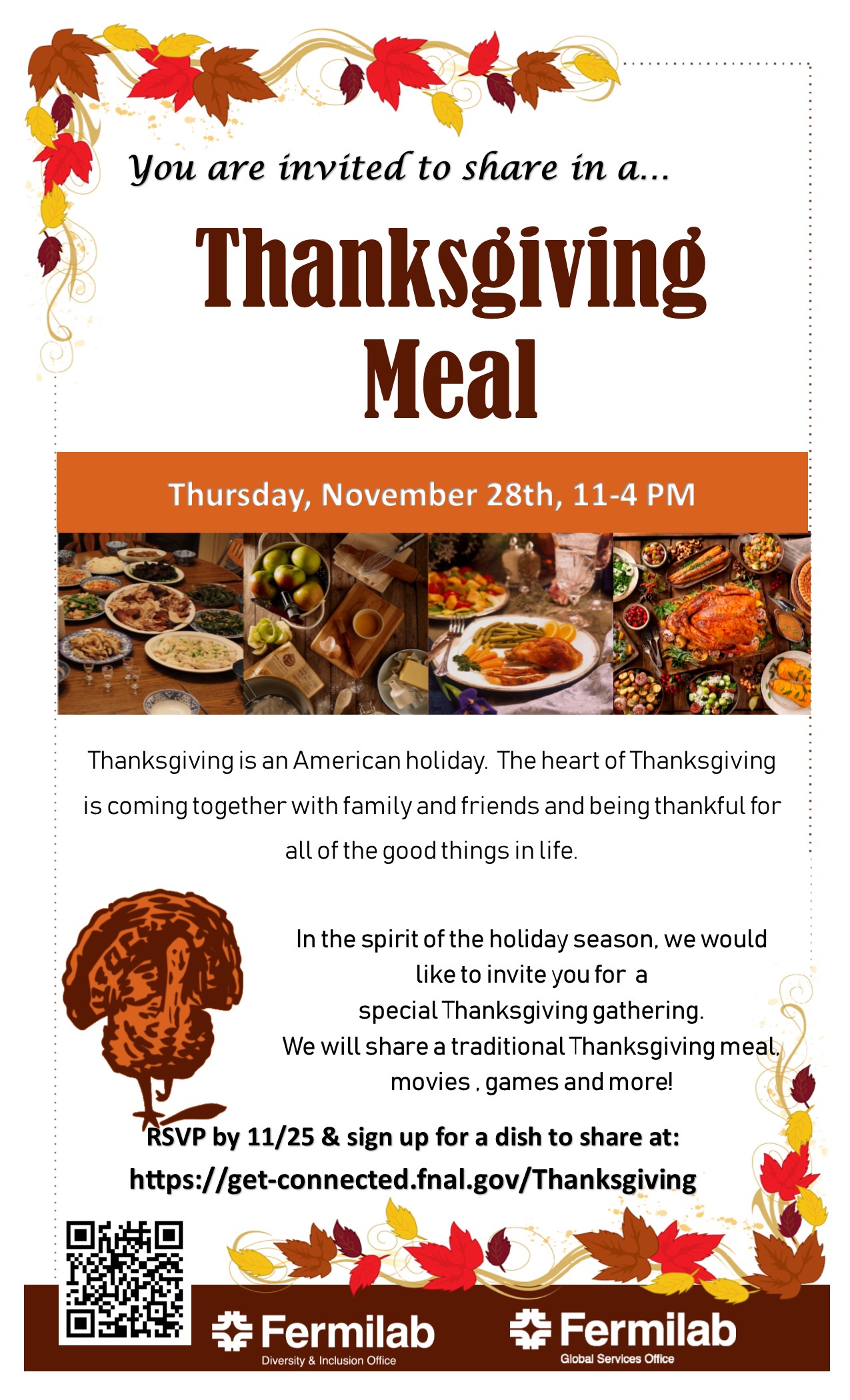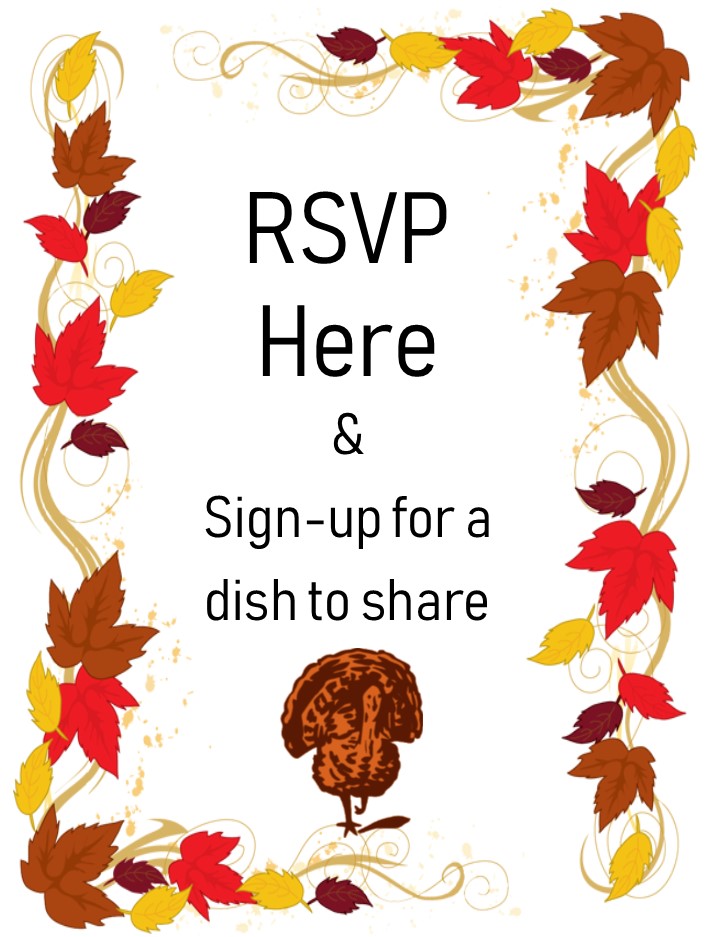 America is a big place made up of many cultures who celebrate Thanksgiving in many ways.
A traditional Thanksgiving meal is usually turkey, stuffing, potatoes, vegetables,cranberries, bread and pumpkin pie, though many celebrate with other favorite foods!
Come and celebrate with us as we carve the turkey and enjoy a delicious meal together in the Village!
We'll be in the Fermilab Users Center 11-4 PM