---

Join us for English Class!
Improve your English language skills and practice speaking English
We offer two English Classes at Fermilab for employees, users, contractors and their families:
---
Conversational English Class
Come and practice conversational English with us. We will discuss current events and articles in the news. This class meets on Tuesdays in the Village.
Lunchtime English Class
Come and improve your English fluency. We are currently working on pronunciation. Lunchtime English meets on Wednesdays in Wilson Hall.
---
Stay Up To date!
Join our listserv to stay up to date on English class and other events for English language learners.
---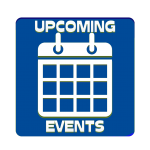 ---
Community College English Classes
---
Some of the links on this page are password protected. Please Click Here if you would like the password
---